Music of Spanish Gentlemen

The fourth album of  La Rêverie,
with works by Narváez, Milán, De Murcia, Sanz, Mudarra and Sor,
arranged by La Rêverie
Juan Manuel Rubio

: santur and Arabic lute


Manuel Esteban Canyar

: Spanish guitar


Ángel Martín

: percussions
Notes about the album
Music of Spanish Gentlemen
This album brings together 17 pieces by Spanish composers, from the Renaissance to the 19th century, including the Baroque: Luis de Narváez, Luis Milán, Santiago de Murcia, Gaspar Sanz, Alonso Mudarra and Fernando Sor.
Their melodies, written mostly for vihuela, are reinterpreted by the musicians of La Rêverie, with their unusual combination of instruments in this type of music, such as the Spanish classical guitar or the Arabic oud, and even exotic, like the Turkish santur.
The artists recreate the themes from a personal perspective, without distancing themselves from the spirit of their creators, master composers of serene pieces full of noble sonorities.
La Rêverie
---
Listen to the album (fragments)
1 – Canción del Emperador (Luis de Narváez) – 2:56
2 – Diferencias sobre Guárdame las vacas (Narváez) – 3:28
3 – Fantasía X (Luis de Narváez) – 1:35
4 – Fantasía XIV (Luis de Narváez) – 1:10
5 – Canción (Santiago de Murcia) – 2:57
6 – Minueto El Excelente (Santiago de Murcia) – 2:49
7 – Pavana II (Luis de Milán) – 1:38
8 – Pavanas IV-V (Luis de Milán) – 1:41
9 – Españoletas (Gaspar Sanz) – 3:05
10- Canarios (Gaspar Sanz) – 3:21
11- Fantasía III (Luis de Milán) – 2:05
12- Fantasía V (Luis de Milán) – 2:06
13- Fantasía Nº 10 (Alonso Mudarra) – 2:26
14- Pavana de Alexandre (Alonso Mudarra) – 2:07
15- Fantasía VII (Luis de Milán) – 2:20
16- 12 Etudes, Op 6: XI. Estudio en Mi menor (F. Sor) – 3:26
17- 24 Exercices très faciles, Op 35: XXII. Estudio en Si menor (Fernando Sor) – 2:32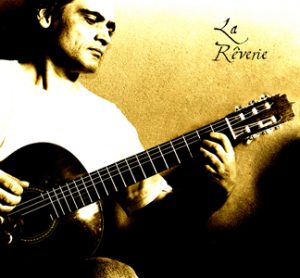 Manuel Esteban, classical guitar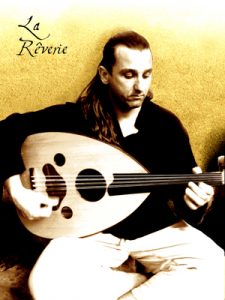 Juan Manuel Rubio, oud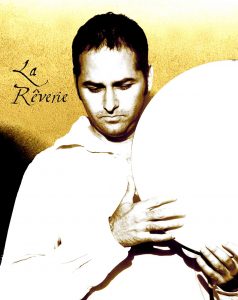 La Reverie – Angel Martín, percussion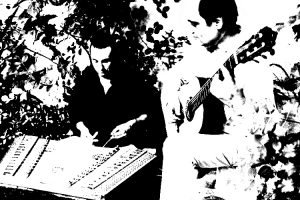 La Rêverie: Juan Manuel Rubio at the santur and Esteban Canyar at the guitar